TO WATCH THE 2015 IFSHA WORLD BENEFIT CLASS VIDEO, CLICK HERE
MISSION
The All Glory Project seeks to promote, foster and support programs and institutions and that utilize animal-assisted therapies, adjunct therapies, and complementary interventions in aiding the military, its veterans and their families. We are a national 501c3 public charity, a campaign of consciousness to thank our heroes, human and animal alike, as well as their families. We help therapeutic centers to initiate and expand programs for all those affected by military service, and we support efforts to increase public awareness and industry research about the powers of animal-assisted and adjunct therapy.


"All Glory to the souls that serve, Human and Animal alike." -- Elizabeth Shatner
A special message from Elizabeth and William Shatner ...
History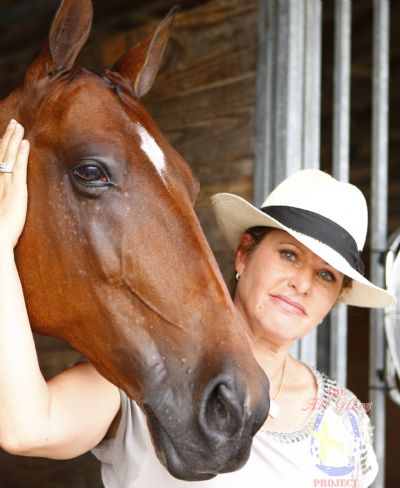 Elizabeth and our mascot All Glory
The story of The All Glory Project 501(c)3 began at the 2010 BreyerFest in Lexington, KY. William and Elizabeth's Shatner's Standardbred, All Glory, was chosen to be the 2010 Celebration Horse. While in Lexington, Elizabeth became familiar with Central Kentucky Riding For Hope and partnered with many prominent community members to secure donations from several sponsors (including AT&T, Breyer Animal Creations, The KY Horse Park Gift Shop, The American Saddlebred Museum, Stone Horses and Elizabeth Shatner's Art by Nature) to help fund a pilot program of Horses for Heroes at the Lexington Central Kentucky Riding for Hope facility. Since that time CKRH has been able to bring hope and healing to veterans. Physically, they see improvements in such areas as balance, strength, flexibility and posture. Emotionally, the interaction with horses helps improve communication, self-confidence and team building.

Next, the Shatner's world champion Saddlebred sire, Call Me Ringo was sculpted by Katherine Bogucki for the Peter Stone Company. This model has also become part of the All Glory Project's mission to educate the public about opportunites to support equine-assisted therapy. When purchasing the model on the Stone Horses site, the option is available to make a donation to the Central Kentucky Riding for Hope to support their Horses for Heroes Program.

The All Glory Project is continually networking with different organizations to bring them on board with the overall goal of extending support and gratitude to all those affected by military service. The Hollywood Charity Horse Show began supporting the project in 2010, allowing us to co-present a special educational section of the horse show about equine services for our military.
The All Glory Project is a 501(c)(3) tax-exempt non-profit charity.
Click HERE to open a copy of our 501(c)3 approval letter.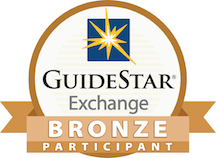 OUR Facebook FEED